Mindful Kiddo has a mission to support educators and young children in their way to live balanced lives. Hiacynta and Sonia have combined 8 children on their own and over 15 years of experience in providing educational and mental health support to kids, parents and educators.
Mindful Kiddo is located in South Australia and is offering expertise in self-awareness, mindfulness, building resilience and wellbeing for Early Years Educators working with young children in Early Learning Centres, kindergartens and Child Care Centres.
We deliver classes for children as well as workshops for parents and educators.
Our BODY BRAIN BOUNCE program is evidence-based and combines expertise in Psychology, children's movement and body awareness, child health, early brain development, and social and emotional wellbeing. We pride ourselves on being focused on the practical aspects of Early Years Educators work and providing not only knowledge about mindfulness, but how it supports early childhood development. We offer ready-to-use lesson plans, solutions and tools to embed mindfulness and self-regulation techniques in everyday curriculum.
INSTEAD OF GOING OUT, LET'S GO WITHIN AND JOIN MINDFUL KIDDO ONLINE!
What Is the Mindful Kiddo Program for kids about?
Mindfulness is a whole body-mind state of awareness that involves 'tuning in' to the present moment, with openness and curiosity, instead of 'tuning out' from experience.
Mindfulness is a beautiful state of being fully aware of the present moment. It is about being focused on the present, rather than thinking about the past or worrying about the future - which is often our brain's default mode.
Mindful awareness is something that we all possess and that can be strengthened through practice.
Mindfulness can be developed through formal sitting meditation practices, or through informal everyday mindfulness activities such as mindful walking, listening to music, eating or conversation.
Mindfulness is a clinically proven tool to support wellbeing and mental health by reducing stress and allowing life to be experienced more fully.
Mindfulness has a huge impact on kids and  the way they think about themselves and their level of personal resilience.
Mindfulness can be developed through formal sitting meditation practices, or through informal everyday mindfulness activities such as mindful walking, listening to music, eating or conversation
Mindfulness can be amazing fun for children and a great tool to become more aware and happier.
The benefits of Mindfulness for Children
Improved cognitive outcomes, social-emotional skills, and overall sense of well being.
Enables children to get a sense of self and body, improve coordination and balance.
Connectivity in the frontal lobe of the brain, which is linked to improved attention, memory processing and decision making abilities.
Emotional resilience & ability to self-regulate emotions, especially difficult emotions such as fear and anger.
Helps to relax and reduce stress
Greater empathy, perspective-taking and gratitute
Cooperation skills and ability to build positive relationships.
Awareness of breathing and deepens the breath
Why Choose Mindful Kiddo?
UNIQUE
Unique program, combining mindfulness and movement which allows us to teach mindfulness to very young children. We offer our Mindfulness Program in the early learning to prepare them for school and life.
CONVENIENT
Highly convenient and accessible mindfulness program - no more drop-off hassle and stress to be on time - the program is right there in your early learning centre! Life is hard enough. We make things really simple. With Mindful Kiddo you simply enrol online, pay online and can cancel anytime with 2 weeks notice.
AFFORDABLE
Great value - we offer affordable classes with discounts for siblings and childcare employees.
PLAY BASED
We all want our children to be happy. Play is always at the centre of our class and all children can express themselves in many different ways.
Comprehensive
We offer The BODY BRAIN BOUNCE Training Program for Educators that aligns with the Early Years Learning Framework, the National Quality Standards and the Australian Teacher Standards.
TRANSPARENT
Not sure what your child is doing on our classes? Simply download the Seesaw App, check photos, read regular assessment, ask the teacher or try interesting exercises at home together. WE KEEP YOU INFORMED!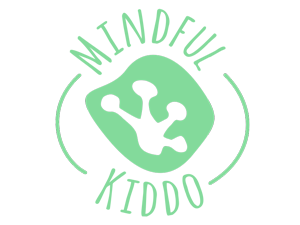 Our mission is to give as many families as possible access to this program at an affordable price and with no stress out of your day.