WELCOME TO BODY BRAIN BOUNCE PROGRAM FOR EDUCATORS
BODY BRAIN BOUNCE
A Mindfulness, Resilience and Wellbeing Program
for Educators and Young Children delivered at childcare & ELC
When we learn mindfulness we learn to recognise the impact of our words and actions on everything around us, and can create powerful change in our communities and the world.
As more and more people become aware of the benefits of mindfulness, we dream about bringing magic of mindfulness to your Centre.
Your Child Care Centre, Early Learning Centre or Kindergarten can book group Mindful Kiddo session now. We deliver kids classes for groups up to 25 children from 0 to 6 years of age. You can negotiate fees and frequency. Our basic class is 30 minutes for $80
We offer regular classes for bigger groups as well as one-off sessions. First class is always FREE.
Are looking for a workshop for the team? Our BODY BRAIN BOUNCE training program is available now!
Our team's expertise is in Psychology, children's movement and body awareness, child health, early brain development, and social and emotional well-being. We pride ourselves on being focused on the practical aspects of Early Years Educators work and providing not only knowledge about mindfulness, but how it supports early childhood development. We offer ready-to-use lesson plans, solutions and tools to embed mindfulness and self-regulation techniques in everyday curriculum.
The BODY BRAIN BOUNCE Program aligns with the Early Years Learning Framework, the National Quality Standards and the Australian Teacher Standards.
MINDFUL EDUCATORS – MINDFUL CHILDREN – MINDFUL PARENTS – HAPPIER COMMUNITY

To book a class or workshop please contact us.
Would you like to bring mindfulness into your educators team?
BRING CONFIDENCE, WELLBEING AND EMOTIONAL SELF-REGULATION INTO YOUR TEAM!
LEARN HOW TO IMPLEMENT MINDFULNESS AT YOUR CENTRE!
What Happens at BODY BRAIN BOUNCE TRAINING FOR EDUCATORS?
WELLBEING OF EDUCATORS
We help to increase confidence in identifying potential risks to educators' own wellbeing by taking cues from body sensations.
MINDFULNESS & RELAXATION
We guide how to practice simple mindfulness techniques to improve focus, release stress, relax body and improve awareness in childcare environment.
CREATIVE TEACHING
We encourage play within our program as it builds self-esteem, improves social skills, allows personal creativity to grow and shine. Educators develop strategies to support children's wellbeing in a creative way.
CONNECTION CORNER & SENSORY TOOLS
The education team receive the tools and knowledge to establish a Connection Corner within their room to help children with emotional regulation on everyday basis.
Supporting Children's development
Educators can practice a range of strategies and techniques to assist children in emotional self-regulation,
improving body awareness and coordination in the early learning setting.
Team building
Mindfulness helps in connecting with yourself and other people, improves communication and quality of relationships.
EMOTIONAL REGULATION
Self-regulation is extremely important to maintain mental health, meaningful relationships and succeed at work. Acceptance mindset helps in quicker adaptations to changing environment and maintaining a positive attitude to unexpected situations, emotions and tasks.
Support from Mindful Kiddo Team
The education team can maintain the level of engagement in mindfulness practices individually or in a group by having ongoing Mindful Kiddo team support.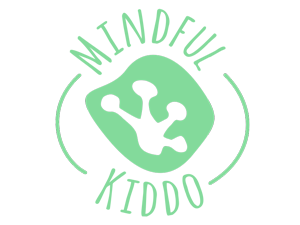 Our mission is to give as many families as possible access to this program at an affordable price and with no stress out of your day.