WELCOME TO MINDFUL KIDDO
As more and more people become aware of the benefits of mindfulness, we dream about bringing magic of mindfulness to your Centre.
For Early Learning & Child Care Centres
When we learn mindfulness we learn to recognise the impact of our words and actions on everything around us, and can create powerful change in our communities and the world.
As more and more people become aware of the benefits of mindfulness, we dream about bringing magic of mindfulness to your Centre.
Your Child Care Centre, Early Learning Centre or Kindergarten can book group Mindful Kiddo session now.
We offer regular classes for bigger groups as well as one-off sessions. First class is always FREE.
For more information please contact us.
Do you have Mindful Kiddo program in your Centre already?
Help us in spreading mindfulness and loving presence to children and their families!
Become Mindfulness Ambassador and stand out from your competition!
What Happens at Mindful Kiddo?
THEMED CLASSES
Your child may learn about recycling, animal life-cycle or even meet sea creatures.
MINDFULNESS
Being mindful can be a fun and effective way to nurture the awareness of the mind-body connection for children. It involves 'tuning in' to the present moment – whatever the moment may be and focusing on it completely. It is an amazing tool to have and continue to build upon. Let your child become more mindful!
FUN
We encourage play within our classes as it builds self-esteem, improves social skills, allows personal creativity to grow and shine, increases body awareness and it makes Mindful Kiddo a fun and engaging program that children are thoroughly enjoying.
MINDFUL PROPS
Your child can expand their imagination and boost creativity thanks to mindful props. How many poses can you do with a scarf? Superman, Ninja, ballet dancer or monkey with a long tail? Choose your favourite plush animal and use your body to become one! Every Mindful Kiddo instructor has own Magic Suitcase full of mindful props. Every child cannot wait to find out what is inside!
MINDFUL SINGING
Songs are endless inspiration and you can create your own mindful song. Instead of "head, shoulder, knees and toes" we get crazy with our poses and actions! Kids love it!
TRAVEL AROUND THE WORLD
We use our magic globe and magic hat and visit any place you like.
MINDFUL GAMES
There is no better way to stretch or practice mindfulness than by playing creative mindful games. Have you heard about "mindful, mindful, mindful..cat!" ?
LEARN
Our program design works alongside the Early Years Learning Framework, ensuring that Learning Outcomes are met, reinforcing each centres goals and vision for a positive and inclusive learning experience for all children. Co-creation of classes is integral to the children, instructors and educators – as we can all learn from each other.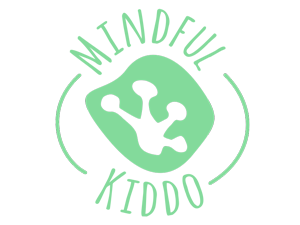 Our mission is to give as many families as possible access to this program at an affordable price and with no stress out of your day. The program is delivered to them as part of their normal educational journey at the centre they already attend.