MINDFUL MONKEY - STOP YOUR WORRIES PROGRAM
RESEARCH SHOWS BENEFITS OF MINDFULNESS AND MINDFUL MOVEMENT FOR KIDS
KIDS CAN FOCUS BETTER, SELF-REGULATE AND BECOME MORE RESILIENT
WHAT IS MINDFUL MONKEY PROGRAM?
Mindful Monkey Program is an 8-week program at schools and Kindergartens that is focused on teaching the skills to cope with stress, anxiety and social isolation. At sessions we use mindfulness, yoga, playfulness and CBT tools to help children regulate their emotions and teach them practical coping skills.
Why our program is special?
Book here
What Happens at Mindful Kiddo class?
THEMED CLASSES
We adjust to centre's curriculum and offer educational classes. Your child can learn about recycling, animal life-cycle, go on a space mission or create family tree.
MINDFULNESS & RELAXATION
Being mindful can be a fun and effective way to nurture the awareness of the mind-body connection for children. It involves 'tuning in' to the present moment – whatever the moment may be and focusing on it completely. We use amazing tools to help children in relaxation.
BODY BALANCE & FUN GAMES
We encourage play within our classes as it builds self-esteem, improves social skills, allows personal creativity to grow and shine, increases body awareness and it makes Mindful Kiddo a fun and engaging program that children are thoroughly enjoying. It is important to remember who crucial is physical activity, improving balance and coordination from early age.
CONNECTION CORNER & SENSORY TOOLS
Every Mindful Kiddo facilitator has own Magic Suitcase full of mindful props and children cannot wait to find out what is inside! We use sensory tools and our own designed resources. Connection Corner tools can be uses separately and help children in learning not only about emotions but also how to breathe and relax.
SINGING & DANCING
Songs are endless inspiration and you can create your own mindful song. Instead of "head, shoulder, knees and toes" we get crazy with our poses and actions! Mindful dance with use of colourful props is the best.
ENGAGING SENSES
Kids have a chance to practice mindfulness while using all their senses. They try mindful listening, touching, smelling, testing and seeing to become more mindful.
EMOTIONAL REGULATION
Self-regulation is extremely important for future success. Children learn to recognise emotions in their body, name them and cope with them. We use amazing sensory tools to help them in the process.
LEARNING
Our program design works alongside the Early Years Learning Framework, ensuring that Learning Outcomes are met, reinforcing each centres goals and vision for a positive and inclusive learning experience for all children. Co-creation of classes is integral to the children, instructors and educators – as we can all learn from each other.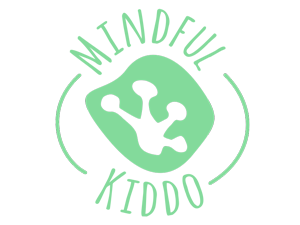 Our mission is to give as many families as possible access to this program at an affordable price and with no stress out of your day.